The Schöngrün bed & breakfast is situated on first floor of the house. The rooms are separated from the rest of the house. There are 3 individually furnished guestrooms and 2 bathrooms (each with shower, toilet and washbasin) for guest's use. WiFi is also available.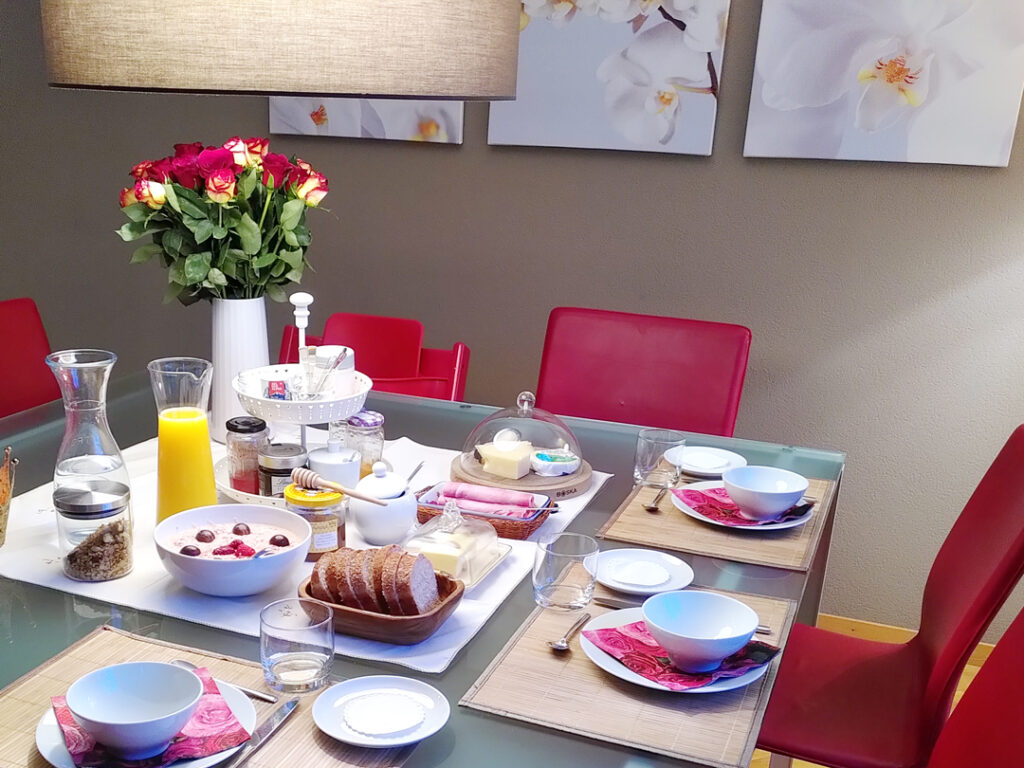 In the corridor, you can always help yourself at low cost to tea or coffee at the tea/coffee corner. Breakfast will be served in our private dining room on the ground floor.
Three cozy 
guestrooms are waiting for you

.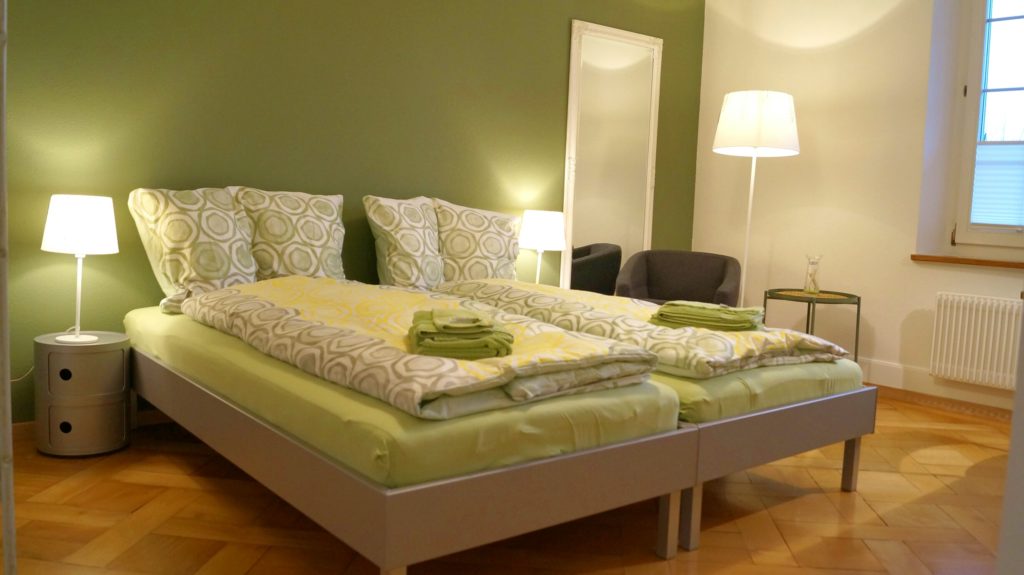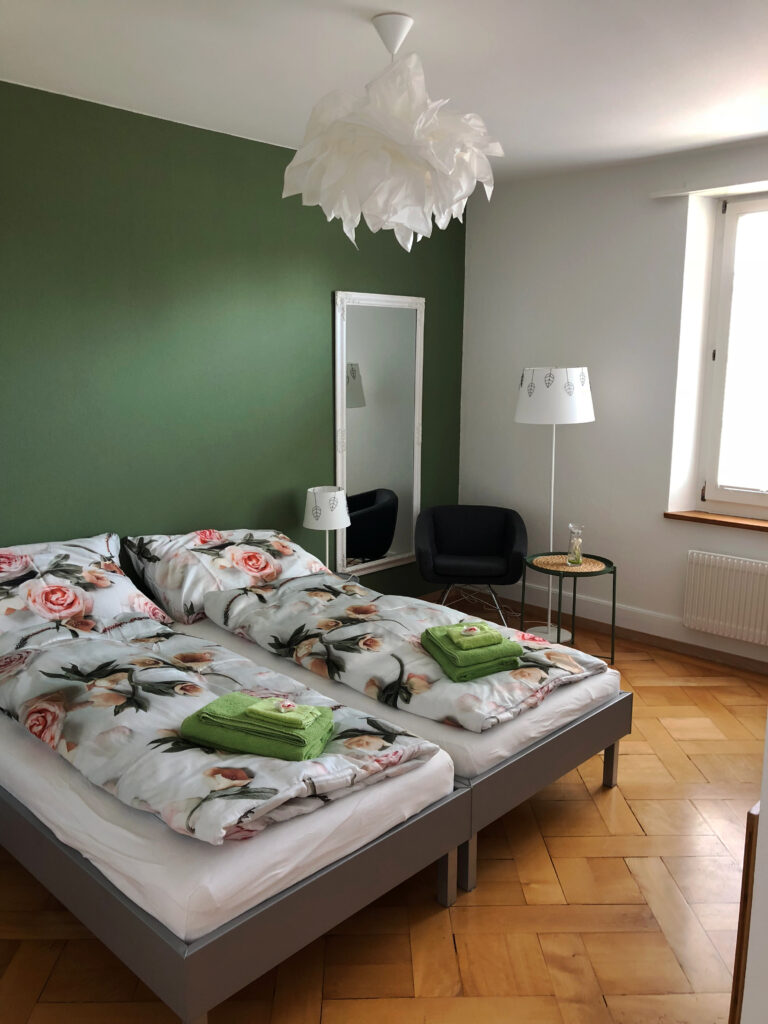 «Zytglogge»
Double room with 2 single beds
CHF 120.– per night for 2 people, incl. breakfast,
reduction of CHF 10.– from 2nd night forward
(CHF 130.– during Solothurn Film Days)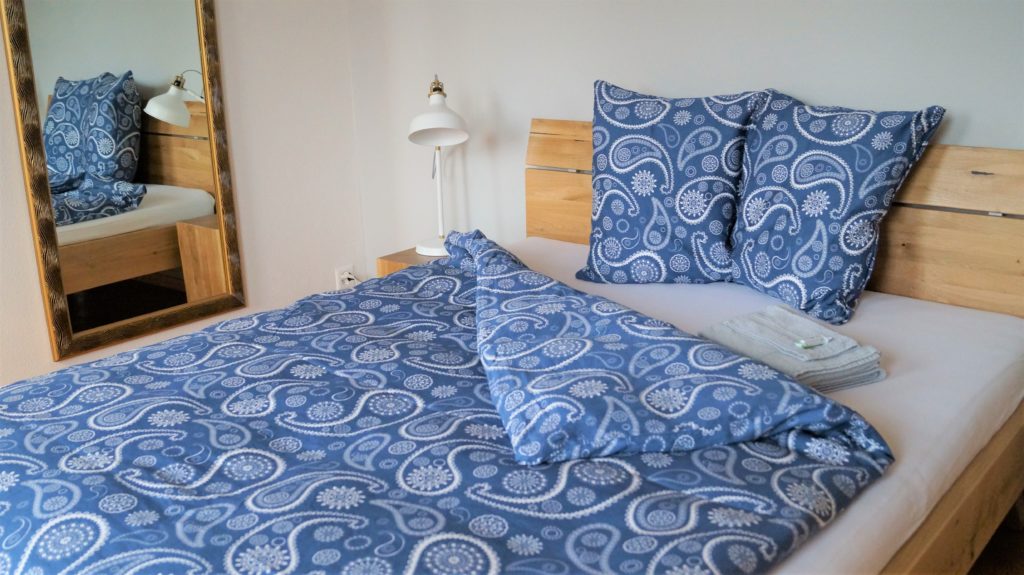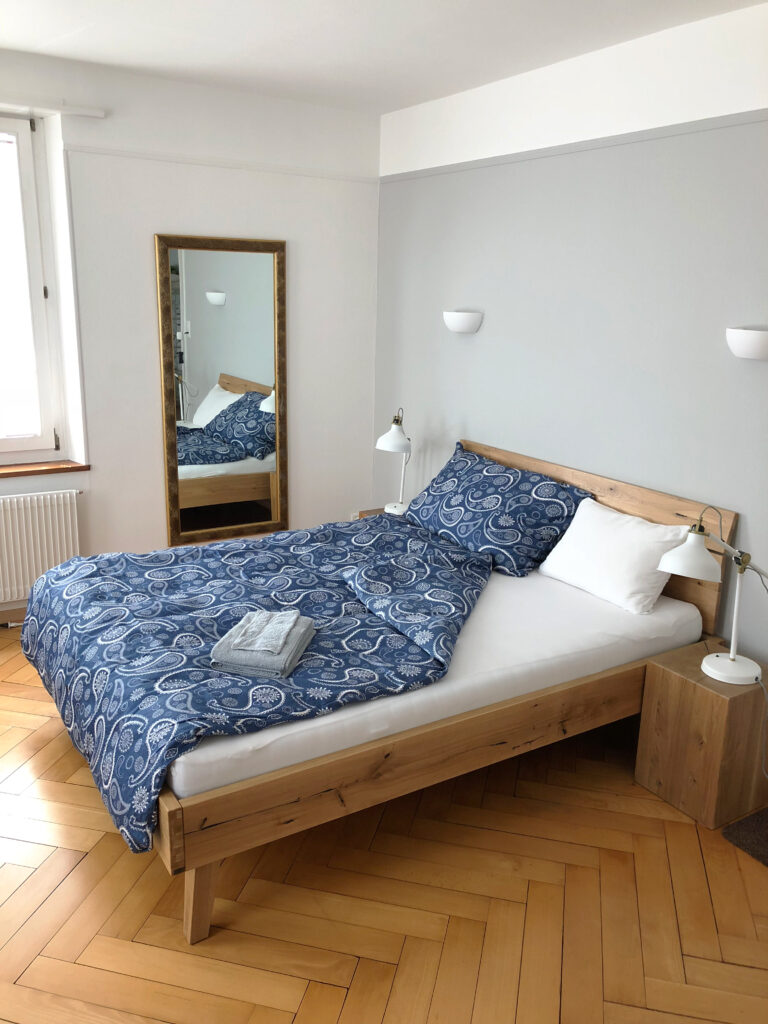 «Chrummturm»
Double room with queen-size bed
CHF 120.– per night for 2 people, incl. breakfast,
reduction of CHF 10.– from 2nd night forward
(CHF 130.– during Solothurn Film Days)
CHF 80.– per night for 1 person, incl. breakfast,
reduction of CHF 5.– from 2nd night forward
(CHF 90.– during Solothurn Film Days)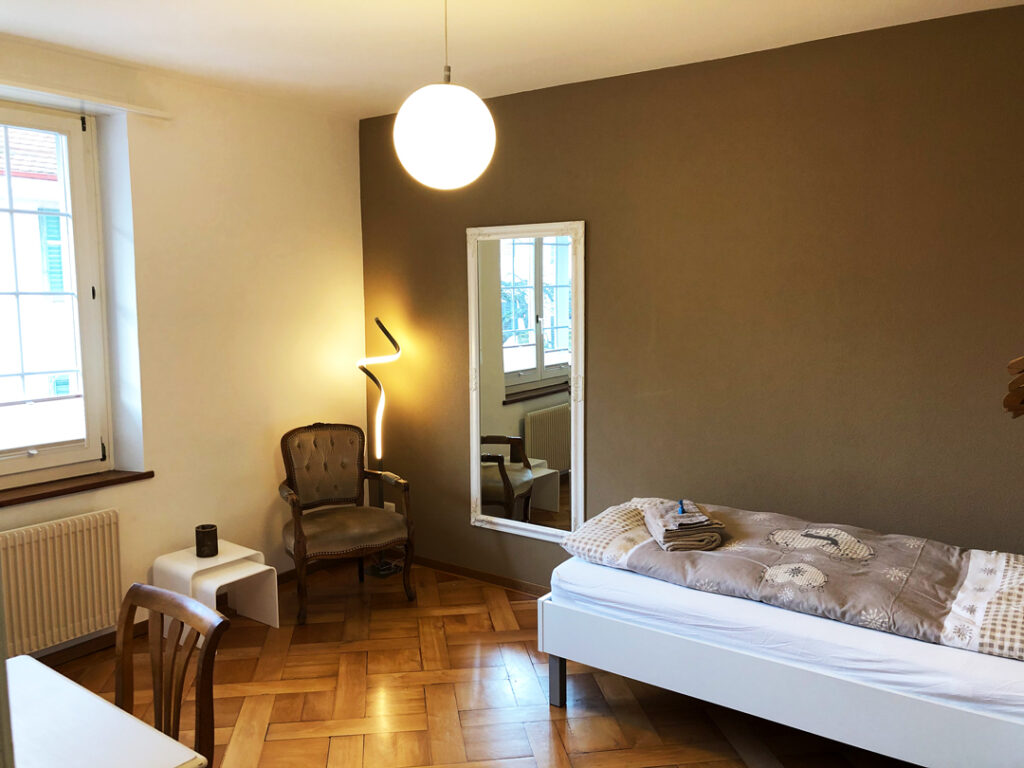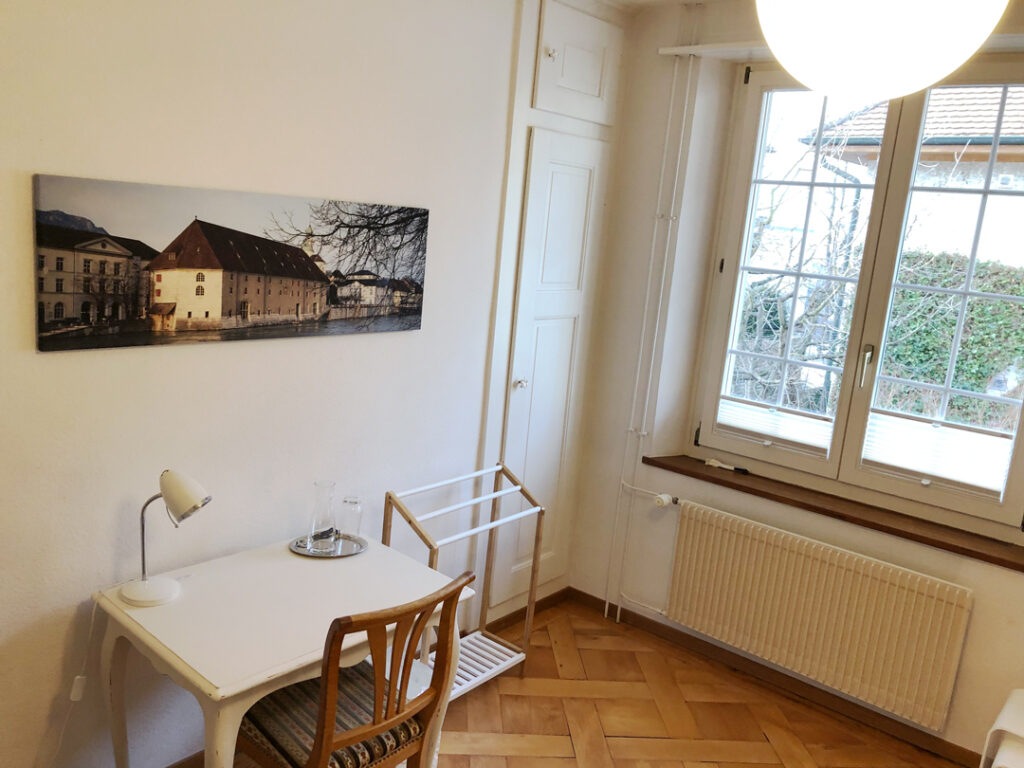 «Landhus»
single room with 1 bed
CHF 70.– per night for 1 person, incl. breakfast,
reduction of CHF 5.– from 2nd night forward
(CHF 80.– during Solothurn Film Days)